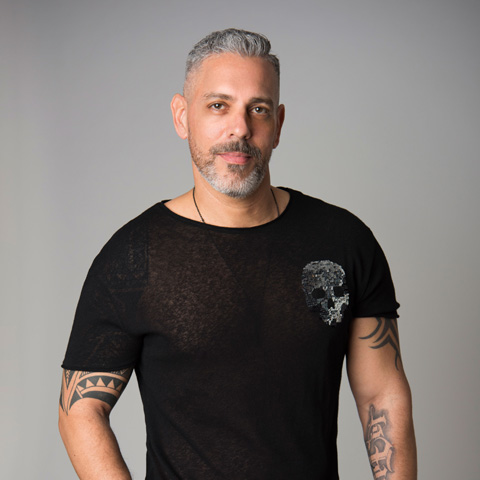 Adi Schendel is a real pioneer when it comes to the field of Permanent Makeup and Scalp MicroPigmentation.
Adi is striving for perfection and is driven by a total lack of compromise when it comes to quality and accuracy.
The Adi Schendel Academy for Permanent Makeup and Hair Simulation is lead by him in light of his vision, strive for perfection and offers a variety of for customers beyond the ongoing studies.
Adi Schendel, the MicroPigmentation artist appears on international shows and exhibitions and conducts master classes all around the world.

Hair simulation is a technique that uses micro pigmentation to simulate growth of hair on the scalp in balding areas. Hair simulation is the perfect solution for balding spots, old scars and for creating the look of a full head of hair even if hair is thinning. It simulates hair follicles growing natural hair.
Hair simulation is the ultimate solution to the male baldness and lets you enjoy a fresh, young look of thick hair.

Microblading is the newest technique in the field of permanent makeup which allows simulation of hairs where they lack. Microblading is the perfect solution in the case of baldness or sparse eyebrows, for covering balding spots on scalp etc.
Microblading creates the perfect look of growing hair where hair is missing. When done right one cannot distinguish between natural hair and the simulation created by Microblading.
The Microblading technique is currently sweeping Europe and we, at Adi Schendel Hair Simulation Academy are the first to bring the technique to Israel.

Permanent makeup accentuates the facial features, thus freeing the customer from having to put on makeup every day. Permanent makeup is used for the creation of eyeliner, lip liner and lipstick that are permanent and stay on for years.
Permanent makeup cannot be smudged or erased like regular make up.
In addition, the technique helps in cases where it is necessary to correct facial features (lip asymmetry, scarring from surgery and other advanced treatments).